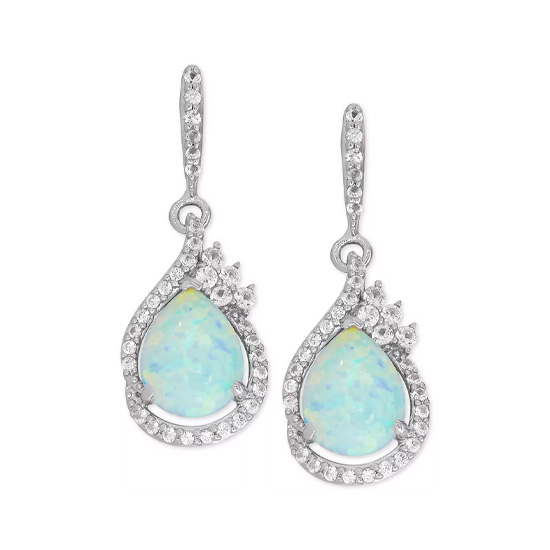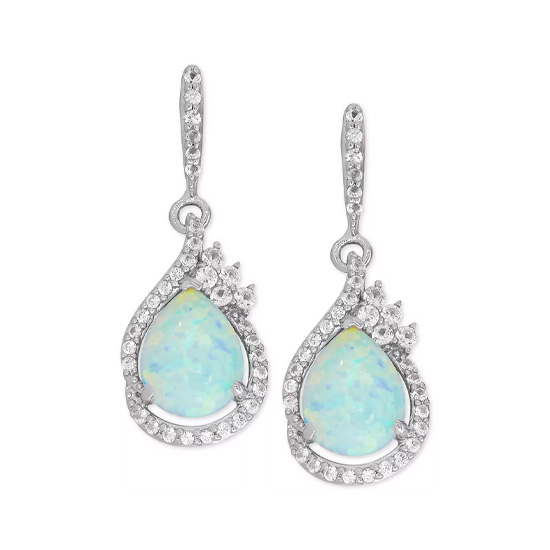 -68 %
Sterling Silver Lab-Created Opal Drop Earrings
These drop earrings feature lab-created pear-shaped opal (1-1/2 ct. t.w.) and round-cut white sapphire (1/2 ct. t.w.) that will captivate you with their iridescent beauty.
Jeweled with.925 silver
Push-back straight post closure, approximately 1" in length
The gems generated in labs are chemically, physically, and visually indistinguishable from their natural counterparts. Most lab-grown gems lack inclusions because of the methodical and carefully regulated application of materials, heat, and pressure used in their creation.
Some photos may have been enlarged or altered.
Almost all gemstones have been enhanced by treatments, making them more fragile than they otherwise would be.
If a total carat weight ( ct t.w.) for a gemstone is given, you can assume that it is an estimate within a range of +/- 0.05 ct.
Stock:

In Stock

SKU:

EROWE-1207002